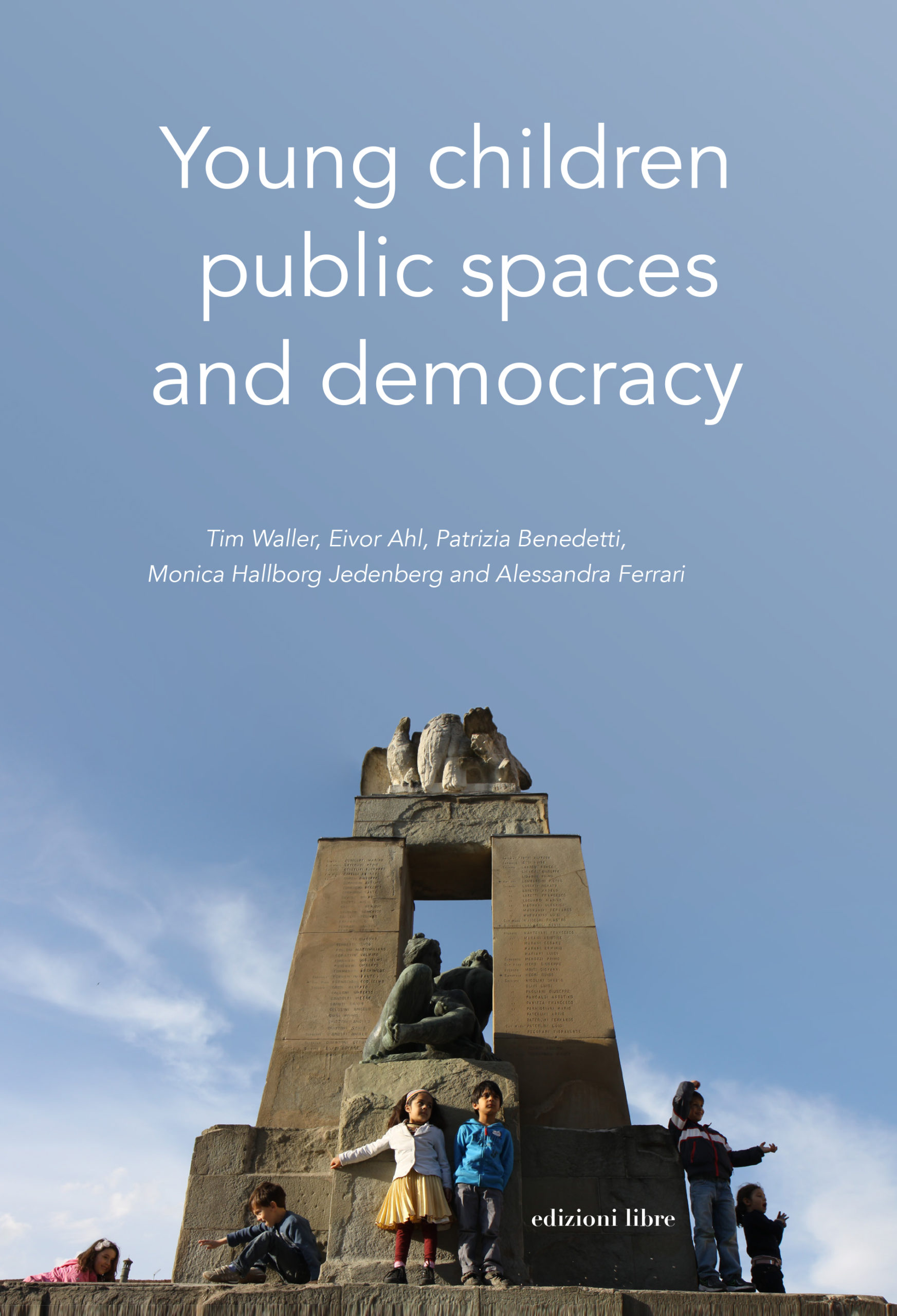 Young children visible in their communities, living and doing democracy
We believe that a key aspect of human life is developing democratic and sustainable communities where young children, as well as older children and adults, participate fully in civic life.
Our conception is of a living democracy where young children are highly visible in their own communities. We contend that there is a need to reconsider the use of public spaces to promote young children's citizenship, through a combination of voice with action that can lead to genuine participation, inclusion and belonging.
This approach involves a 'school without school' method where (preschool) education takes place in a building called 'school' but also includes numerous and regular activities in local public spaces.
Detailed examples from BRIC project are discussed in the book which includes chapters on:
• Living Democracy Through Preschool
• Young Children Experiencing Public Spaces
• The Significance of Traces
• Community Engagement: with and for young children
• Action For A Better Future…
This book is a celebration of the EU funded 'Young Children, Public Spaces and Democracy' project (BRIC) and it aims to promote further democratic action based on the BRIC approach.