To mark Europe Day in Norra Hisingen

In the begining of May the municipality of Northern Hisingen organized "To mark Europe day", an event with exhibitions and activities at the City Library. The BRIC project took part of the event with an exhibition, that remained open for two weeks, from the 4th to the 15th of May..
Many of the visitors were curious about the project, its objectives and its approach. They had the opportunity to see how the two pre-school in Norra Hissingen involved in the project work with childrens democratic engagemanet in public spaces. Some questions:What is a place? What places do we want to visit together with the children? Which hypothesis do we have about the experiences in these places? What is the perspective of children compared to adults? How can we observe and document together with the children? How can the children give something back to the place that they have experienced?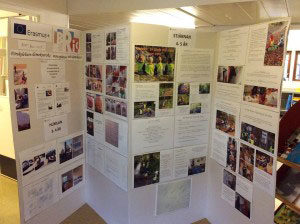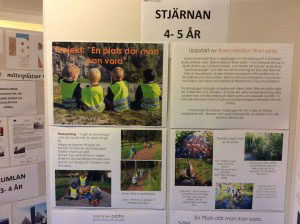 The childrens square in Kärra
The 21th of May children and teachers together transformed one of the public spaces of the city, the square. Hundreds of children divided in smaller groups made traces on the square.This activity is part of an annual celebration of preschools all around Sweden, showing our work in public.
It has also been one of the starting points for us to reflect about meeting people outside our preschools. And how to change a public space together with the children. This year we also invited some teachers and children from school, the owner of the food shop and grandparents (or other family members that are not at work this time of the day.) These occasions are important to create a democratic society where children are visible and taken seriously.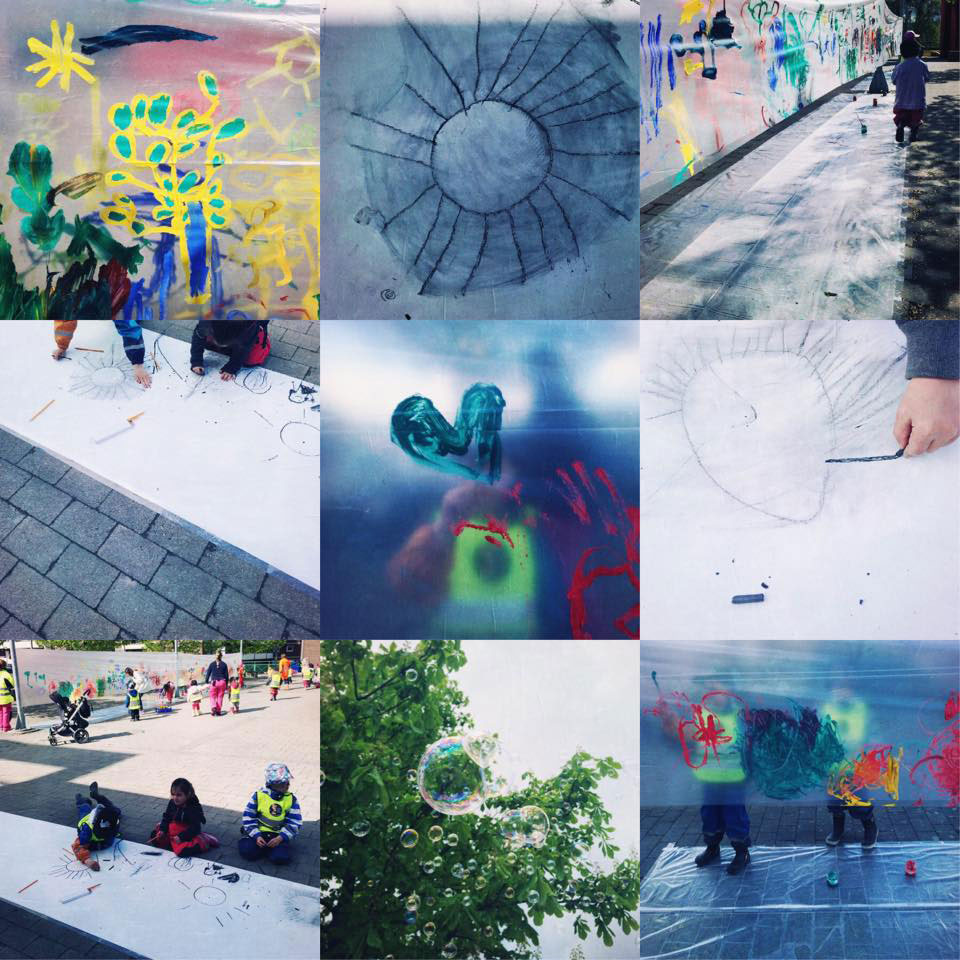 Meeting between educators from Kärra and Lerum The 1th of June the teachers from the preschools involved in the project met to share how their the research about childrens democratic engagement in public spaces is proceeding.

Together they looked at the documentation around the three focus areas:

Pavement, footpath or square
Indoor
Park or forest

The next encounter will take place on 24th of June, when the preschools will share 10 minute long videos that document the experiences made with the children in the focus spaces to comment and reflect about together.